So you've decided to take the plunge into the world of rap. You're ready to put pen to paper, rhyme to beat, and create something that will make the world sit up and listen. But with so many different styles, topics, and structures, where do you even begin? Fear not, budding rapper – we're here to help. In this comprehensive guide, we'll break down the process of writing a rap for beginners and introduce you to the tools and techniques you'll need to elevate your lyrical game. And who knows? By the end of this article, you might just have your first bars ready to deploy. Plus, we'll show you how to make writing even easier with Lyric Assistant – the perfect tool for crafting your next chart-topping masterpiece.
How To Write A Rap For Beginners Table of Contents
Step 1: Choose your topic
Before diving headfirst into writing your rap, you need a solid foundation: the topic. What do you want to rap about? Social issues, love and relationships, or maybe personal experiences? Choose a topic that resonates with you and will interest your listeners. Remember, your lyrics should be both engaging and relatable.
Step 2: Decide on your song's structure
A rap song typically consists of three elements: the verse, the chorus, and the bridge. The verse is the main storytelling part, where you'll develop your topic and showcase your lyrical abilities. The chorus is the catchy, repetitive part of the song, which usually sums up the main message. And, the bridge offers a break from the repetition and adds some variety to the song. Familiarize yourself with these elements and decide on your song's structure.
Step 3: Find your beat
Every great rap needs a solid beat. Explore different styles and genres to find the perfect backdrop for your lyrics. You can create your beats using music production software or search for royalty-free beats online. The beat will set the mood and tempo for your rap, so choose wisely!
Step 4: Start writing your lyrics
Now it's time to write. While writing your lyrics, focus on the following:
- Rhyme: Rap is all about the rhyme. Experiment with different rhyme schemes to find the one that works best for you. Common rhyme schemes include AABB, ABAB, and AAA.
- Flow: Flow is the rhythm and cadence of your words. Play around with the delivery of your lines, emphasizing certain words, and experimenting with different syllable counts.
- Storytelling: Make sure your rap tells a story or successfully conveys the message you've chosen. Stay on topic and use lyrical devices like metaphors and similes to add depth and interest to your lyrics.
Step 5: Practice your delivery
Once your lyrics are written, practice your delivery. You must perform your rap with confidence, clarity, and style. Record yourself rapping and listen carefully to find ways to improve. Adjust your flow, pronunciation, and enunciation to perfect your delivery.
Example:
To demonstrate the process, let's create a simple rap about chasing dreams.
Topic: Chasing dreams
Structure: Verse – Chorus – Verse – Chorus – Bridge – Chorus
Beat: Uplifting, mid-tempo beat
Verse 1:
I was born with a dream, got a vision I can taste,
Put my heart on the line, know this life ain't a waste,
Every setback I've had, only fuels my desire,
To rise up like a phoenix and fly even higher.
Chorus:
Chasin' dreams, feel the fire burnin' bright,
Every struggle, every pain, we'll take flight,
In this journey of life, we won't back down,
Dreamchasers rollin', we gon' take the crown.
And there you have it – the basics of writing your very first rap. By following these steps, you'll be well on your way to creating something unique, powerful, and true to your message. But, as with any skill, practice makes perfect. Keep honing your craft and experimenting with your style, and you'll soon find your voice within the world of rap.
Moreover, if you're looking for some extra help to create the perfect rap, Lyric Assistant is here to lend a hand. Simply choose your genre, topic, structure, and artists you'd like to sound like, and let Lyric Assistant craft a unique song just for you – in mere minutes. Say goodbye to writer's block and hello to your newfound rap skills. Happy rapping!
Music Industry Insider 2023: The Ultimate Contact Handbook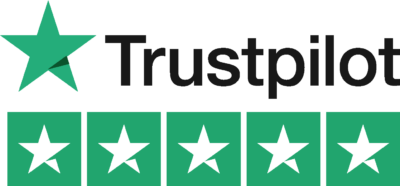 Music Industry Insider 2023: The Ultimate Contact Handbook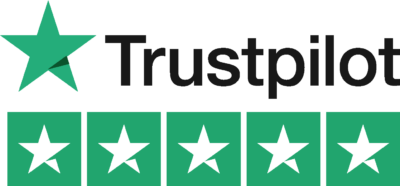 Want To Write Amazing Rap Lyrics? Write Your Next Hit Rap Song In Minutes
Use the Lyric Assistant form below to see a preview of your new style rap Lyrics.