The Ultimate
Cheat Sheet.
Skyrocket Your Music Career.
Looking for a new A&R, Manager or Record Label to skyrocket your career?
Don't wait to be discovered, take full control of your music career. For over 10 years, Music Industry Insider has been giving musicians access to the contact details of the gatekeepers of the music industry. It has been a game changer & will always be a game changer.
Packed with contact details for over 3,000 of the top Music Managers, A&R, Booking Agents & Record Label Executives.
Get instant access today, take control of your music journey and unlock a world of hidden opportunities.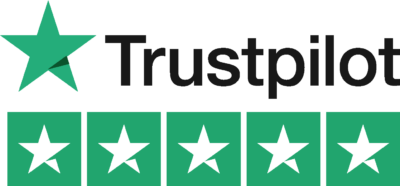 Wondering Why Artists Love Us?
We make it effortless for Musicians to find & contact the most influential Music Industry Contacts to accelerate their careers. Don't just take our word for it...
Sometimes a video speaks a thousand words...
How Does The Ultimate Contact Book Work?
Simply use your mobile phone, desktop computer or tablet to access The Ultimate Contact Handbook
Here is a little preview of some of the Music Industry contacts inside of Music Industry Insider 2023



Do You Have Any Questions?
Check our our frequently asked questions section to find instant answers to any questions you might have
What is Music Industry Insider: The Ultimate Contact Handbook?
The Music Industry Insider is an ebook that provides access to a curated list of over 3,000 influential contacts in the music industry, including Managers, A&R reps, producers, and more.
How often is the contact list updated?
The contact list is continuously updated on a monthly basis, ensuring that you have access to the latest industry movers and shakers.
Can I connect directly with the contacts provided?
Yes! The handbook includes valuable contact details, such as email addresses and phone numbers, allowing you to connect directly with the decision-makers who can propel your music career.
What genres and regions does the contact list cover?
The contact list covers a wide range of genres and regions, ensuring there are valuable connections for artists across various music styles and geographic locations.
How can these contacts help my music career?
The contacts provided in the handbook can help you find a new Manager, secure gigs, collaborations, record deals, and other career-enhancing opportunities. They are industry professionals who can guide and support your music journey.
Is this suitable for both aspiring and established artists?
Absolutely! Whether you're just starting out or already established in your music career, the contacts in the handbook can open doors and provide valuable connections to further your success.
Can I access the handbook on multiple devices?
Yes, the Music Industry Insider ebook is accessible on multiple devices, including smartphones, tablets, and computers, allowing you to reference it wherever and whenever you need.
Can I share the handbook with others?
The handbook is intended for personal use, but you can recommend it to your friends, fellow musicians, or industry peers who may benefit from the valuable contacts it provides.
What if I have further questions or need assistance?
We're here to help! If you have any additional questions or need assistance, please reach out to our customer support team via our Contact Us page, and we'll be happy to assist you.