Rap music is a combination of poetry and rhythm, where words and beats intertwine to create a powerful message. Crafting an original rap verse requires creativity, authenticity, and a lot of practice. However, we understand that staring at a blank page waiting for inspiration can be frustrating and time-consuming. That's where Lyric Assistant comes in! As a rap verse creator, Lyric Assistant simplifies the songwriting process, helping you discover your unique voice and unlock your full potential. In this article, we will discuss how Lyric Assistant can make writing rap verses more manageable and share some valuable tips for creating engaging and meaningful verses.
Rap Verse Creator Table of Contents
Why Use a Rap Verse Creator?
Lyric Assistant has several advantages for decreasing the challenges of rap verse writing:
1. Time-saving: Writing lyrics can take hours, but Lyric Assistant streamlines the process by providing a foundation for your verses in just minutes.
2. Unique voice: Lyric Assistant considers your genre, topic, and desired sound when crafting lyrics tailored to your specific needs.
3. Versatility: A rap verse creator like Lyric Assistant can help both beginners and experienced artists refine their writing technique.
How Lyric Assistant Creates Rap Verses
To begin writing with Lyric Assistant, you need to provide some essential information about your desired song. Select the rap genre, choose a topic or theme, and indicate the song structure. You can also name artists whose sound you would like your verse to be reminiscent of. Lyric Assistant will analyze your inputs and write you a unique, engaging verse in minutes. You can then edit and tweak the lyrics to ensure that they completely align with your vision.
Tips for Crafting the Perfect Rap Verse
Develop a Concept: One crucial aspect of creating a memorable rap verse is having an impactful theme or concept. Brainstorm ideas and choose one that resonates with you great. Keep this concept in mind when writing, and ensure it's evident in your verse.
Rhyme Scheme and Flow: Rap verses typically follow a rhyme scheme, where the last word of each line rhymes with another line. Experiment with different schemes and flows to discover what best fits your style.
Wordplay: Rap is notorious for wordplay, where words are manipulated to create puns, metaphors, and double entendres. Incorporate clever wordplay into your verses, but ensure that it supports the theme or concept.
Stay Authentic: Write about personal experiences or topics that genuinely matter to you. Your passion and sincerity will resonate with your listeners and make your verses more relatable and engaging.
Rap Verse Creator Example
Let's say you want to write a rap verse about overcoming challenges, and you're inspired by artists like Kendrick Lamar and J. Cole. Enter this information in Lyric Assistant, and the result could be a verse like this:
Verse:
Rising from the ashes, I'm a phoenix in flight,
Shining like the sun, I illuminate the night.
Karma like a boomerang, the struggle circulates,
But every day's a new round, working at my fate.
No time for hesitation, move with dedication,
Challenges ahead, but I face 'em, no reservation.
Trials come and go, like waves on the shore,
Wisdom from the struggle, I'll come back stronger than before.
The verse aligns with the theme of overcoming challenges, and there is a clear rhyme scheme and flow. Also, it reflects the styles of the chosen inspiration artists. From here, you can tweak and tailor the verse to make it more personal and unique to you.
With Lyric Assistant by your side, creating captivating rap verses has never been easier. Harness the power of this innovative tool to unleash your creativity, crafting lyrics that truly represent your unique voice. Armed with these tips and the help of Lyric Assistant, you're sure to be the force behind many memorable rap verses. Start your next songwriting journey with Lyric Assistant, and watch your ideas and inspirations come to life.
Music Industry Insider 2023: The Ultimate Contact Handbook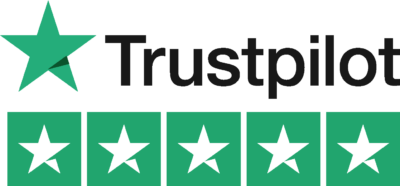 Music Industry Insider 2023: The Ultimate Contact Handbook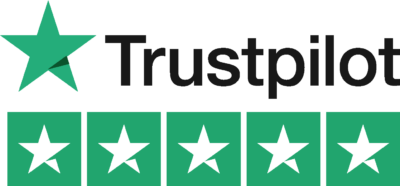 Want To Write Amazing Rap Lyrics? Write Your Next Hit Rap Song In Minutes
Use the Lyric Assistant form below to see a preview of your new style rap Lyrics.