Rap music is more than just a cultural phenomenon; it's a powerful form of self-expression that transcends age, race, and geography. Aspiring rappers dream of capturing raw emotions and experiences, using wordplay and rhythm to engage and impact listeners. Rap Helper is here to guide you on your path to lyrical greatness and teach you how to create innovative rap verses using Lyric Assistant.
Rap music is a combination of rhythm, rhyme, and lyrical wordplay. Excellent rap lyrics showcase the unique perspective and story of the rapper, creating a strong connection with listeners. Crafting the perfect rap comes down to mastering these elements, and that's where Lyric Assistant can help.
Whether you're new to rapping or an experienced lyricist looking to improve your songwriting skills, Lyric Assistant is the only resource you need to write unique and original raps like a pro. In this detailed and engaging article, you'll learn how Rap Helper will help you unleash your creative potential with real-world examples and expert tips.
Turning Ideas into Powerful Lyrics
Most great rap songs start with a single idea or experience that resonates with the artist. The first step in using Lyric Assistant as your Rap Helper is to determine your song's theme, tone, and purpose. You can use your song to tell your story, share your thoughts, or celebrate a specific moment in your life. Once you've got your idea, Lyric Assistant will help you weave this theme into an engaging and memorable rap.
Let's see how it works with a real-world example. Imagine you want to write a rap about overcoming hardship and reclaiming your identity. Using Lyric Assistant, you can input this theme and any relevant keywords, such as "struggle," "success," and "perseverance." Lyric Assistant will then help you craft your lyrics around your theme, providing you with a unique rap that expresses your authentic experience.
Nailing the Flow
Flow is an essential aspect of rap music, referring to the rhythm, cadence, and pattern of words and rhymes. Every rapper has their unique flow, and to stand out, you need to harness yours. Lyric Assistant's Rap Helper tool understands the importance of flow and can help you establish a unique rhythm for your song.
With Lyric Assistant, you'll be able to select your preferred tempo and flow style, drawing inspiration from various famous rappers like Eminem, Kendrick Lamar, or J. Cole. Lyric Assistant's AI-driven algorithms will study your chosen artists' styles and blend them seamlessly with your lyrics, crafting a rap that captures your voice and theirs.
Perfecting Your Rhymes
The art of rap lies in a mesmerizing rhyme scheme that keeps the listener engaged and guessing. Lyric Assistant can help you develop intricate rhyme patterns and multi-syllable wordplay, turning your rap verses into a lyrical labyrinth that keep your audience hooked on every word.
By using Lyric Assistant as your Rap Helper, you can ensure your rhymes are sharp, creative, and perfectly suited to your style. The platform will suggest various rhyming words and even provide alternative word choices for a more complex and compelling rap.
Crafting the Perfect Hook
An unforgettable hook is crucial for a rap song's overall success, serving as the catchy, repeatable part that lodges in listeners' minds. Lyric Assistant's Rap Helper tool can also help you create an infectious, memorable hook that complements your verses and elevates your song.
By providing your desired style, tone, and theme, Lyric Assistant will generate a hook that perfectly ties your rap song together, leaving your audience wanting more.
Unleash Your Rap Talent Now
Rap Helper and Lyric Assistant are essential companions for anyone looking to break into the rap game or level up their lyricism. With their dynamic features and personalized recommendations, you'll gain newfound confidence in your ability to craft powerful, authentic rap lyrics that resonate with listeners.
Don't wait any longer; it's time to unleash your creative potential and write your next hit using Lyric Assistant as your Rap Helper. Start your journey to rap excellence today and leave a lasting impression on the world of music.
Music Industry Insider 2023: The Ultimate Contact Handbook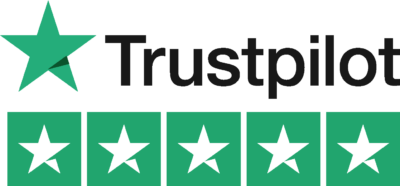 Music Industry Insider 2023: The Ultimate Contact Handbook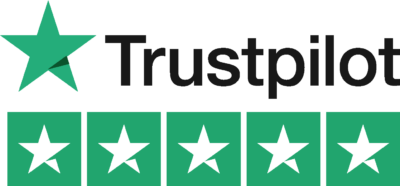 Want To Write Amazing Rap Lyrics? Write Your Next Hit Rap Song In Minutes
Use the Lyric Assistant form below to see a preview of your new style rap Lyrics.