So you want to write raps that will leave an impression in the minds of your audience? You're in the right place! While it might seem like an overwhelming task, writing rap is a skill that can be learned, honed, and mastered with time and practice. To do that, you need a solid understanding of rap structure, rhyme schemes, and how to express yourself in a way that is authentic and unique. In this article, we'll take you through the steps to get you started on your journey to writing your next killer verse. And, if you need additional help, remember that Lyric Assistant is here to help you write your perfect song.
1. Understand the structure of a rap verse
Before you begin, you need to know the basic structure of a rap verse. Most rap verses have 16-bars, with each bar representing one measure of music. This means that you have 16 measures, or segments, to deliver your lyrics and express your thoughts. However, this can vary depending on the sub-genre, artist, or beat.
2. Choose your topic
The first step in writing a rap verse is to brainstorm and choose your topic. This can be anything from your personal experiences, current events, social issues, or even expressing your feelings about a certain subject. Make sure to choose something that you are truly passionate about, as this will shine through in your lyrics and make it easier to write.
3. Write the catchy hook
The hook is an essential part of a rap song, as it's what grabs the listener's attention and keeps them engaged. The hook should be catchy, memorable, and express the main theme or idea of your rap. It's generally 4-8 bars long and repeated throughout the song. Experiment with different melodies, repetitive phrases, or wordplay to create a hook that sticks.
4. Find your rhyme scheme
Rap is characterized by its rhyme scheme – the pattern of rhyme that occurs throughout the verse. The most common rhyme schemes are AABB, ABAB, and AAAA, but there are many others you can experiment with. As you write your lyrics, pay attention to your rhyme scheme and make sure it flows naturally with your chosen topic.
5. Experiment with wordplay and metaphors
One of the key elements that make raps memorable is the clever use of wordplay, metaphors, and similes. This helps create vivid imagery in the listener's mind and keeps them engaged. Make sure to use these techniques to elevate your lyrics, making them more powerful and thought-provoking.
6. Make it personal and authentic
To make your rap stand out, it's essential that you draw from your life experiences and express your emotions in an authentic way. This is what helps connect with your audience, as they can feel your passion and relate to your story. Be honest and open about your thoughts, and don't be afraid to show vulnerability.
How To Write Raps Example
Imagine you want to write a rap about overcoming obstacles in life. Start by thinking of personal experiences and examples which you can use in your verse. Next, craft a catchy hook that illustrates the idea of triumphing over challenges. An example might be:
"Broke through the storm, I'm on top of the game,
Ain't no obstacle too great, made a change in the game."
Now, create your 16-bar verse using a rhyme scheme and incorporating wordplay and metaphors. For instance:
"Crashed into barriers, but I pushed on through,
Life tried to bury me, but I proved I grew (A)
Every challenge faced, every tear I shed,
Only made me stronger, soldier, born and bred (A)
A tornado couldn't break me, I'm a mighty oak,
Through the fiercest storms, I rose from the smoke (B)
Leaping over obstacles, like a high jumper,
My scars and battles just add fuel to my hunger (B)"
Now that you know the steps to crafting a rap verse, don't hesitate to put your newfound skills to the test. Remember, practice makes perfect, and the more you write, the more natural it will become. If you ever find yourself facing writer's block or struggling to find inspiration, remember that Lyric Assistant is here to make writing your next song a breeze. With Lyric Assistant's help, you'll be able to create your perfect rap song in no time. So, sharpen your pencil or power up your laptop, and create that unforgettable verse today!
Music Industry Insider 2023: The Ultimate Contact Handbook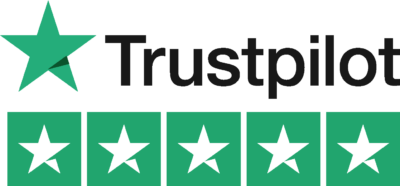 Music Industry Insider 2023: The Ultimate Contact Handbook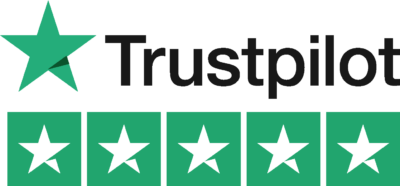 Want To Write Amazing Rap Lyrics? Write Your Next Hit Rap Song In Minutes
Use the Lyric Assistant form below to see a preview of your new style rap Lyrics.