Hip hop has come a long way since its inception in the late 70s, evolving from underground urban culture to a widely celebrated global phenomenon. And at the heart of this evolution is the art of crafting compelling lyrics that resonate with the audience. Though it may seem like making hip hop lyrics is effortless for many great artists, it requires dedication, passion, and practical know-how. Whether you're an aspiring rapper or a seasoned pro, honing your lyric-writing skills is essential for producing exceptional hip hop songs. In this article, we'll explore essential elements of hip hop lyrics, giving tips and examples along the way, to help you express your unique voice authentically.
1. Understanding the structure and theme
Hip hop songs usually follow a structure of alternating verses and choruses, with occasional bridges or pre-choruses thrown in to add variety. Verses consist of 16 bars and provide room for storytelling, while the chorus is typically 4 to 8 bars and serves as the catchy, engaging, and repetitive part of a song. When it comes to themes, most hip hop lyrics touch on topics like personal experiences, societal issues, relationships, and self-expression. The key is finding themes that resonate with you and the message you wish to deliver.
2. Mastering the art of wordplay
One of the most defining characteristics of hip hop lyrics is the clever use of wordplay. This includes puns, metaphors, similes, and double entendres that creatively display your linguistic skills and grab the audience's attention. Remember – the idea is to think outside the box and express your thoughts without being overly predictable or cliché. For instance, in Jay Z's "Empire State of Mind," he uses various New York City references as wordplay: "Concrete jungle where dreams are made of / There's nothing you can't do."
3. Prioritizing rhythm and flow
A unique flow can set you apart from other rappers and help you make a strong impression. Hip hop lyrics are not just poetry set to music; the rhythm and flow are vital elements that contribute to the overall feel of a song. While creating your lyrics, ensure they align with the beat and experiment with various rhythms and cadences until you find something that feels right. Take inspiration from your favorite rappers and remix their flow with your style.
4. Storytelling and emotional connection
Hip hop is known for its powerful storytelling ability. To create lyrics that leave an impact, weave an engaging narrative that your listeners can relate to, empathize with, or learn from. By narrating personal experiences, observations, or opinions, you demonstrate vulnerability and authenticity, which helps forge a deep emotional connection with your audience. Tupac Shakur's "Brenda's Got A Baby" is an excellent example of storytelling in hip hop, as it highlights the struggles of a pregnant teenager in a profoundly emotional manner.
How To Make Hip Hop Lyrics Example
Suppose you want to write a hip hop song exploring the theme of personal growth. You may begin with an anecdote or a description of your past self, emphasizing your struggles and challenges. Then, progress through the lyrics as you depict the journey of self-improvement, highlighting the lessons you've learned and the obstacles you've overcome. Finally, use the chorus to emphasize the newfound strength and wisdom that you've gained, creating a catchy and memorable hook for listeners to sing along to.
Crafting exceptional hip hop lyrics is a skill that comes with practice and determination. From mastering wordplay to developing rhythm and cultivating storytelling abilities, each aspect of lyric-writing is crucial for producing hip hop songs that genuinely captivate your listeners. Trust your unique voice and let your creativity shine, as even the greatest rappers once started in your shoes.
And remember, Lyric Assistant is here to help you create the perfect song with ease. Whether you're exploring new genre styles, refining existing skills or seeking inspiration, Lyric Assistant takes the guesswork out of writing by providing you with tailored lyrics in a matter of minutes. Give Lyric Assistant a try and see how it can elevate your songwriting game to the next level!
Music Industry Insider 2023: The Ultimate Contact Handbook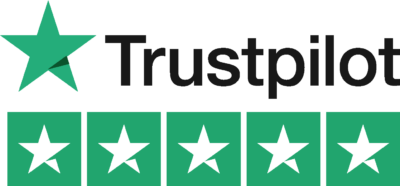 Music Industry Insider 2023: The Ultimate Contact Handbook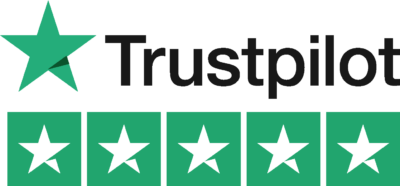 Want To Write Amazing Rap Lyrics? Write Your Next Hit Rap Song In Minutes
Use the Lyric Assistant form below to see a preview of your new style rap Lyrics.