Hip-hop is more than just a genre; it's a culture and a powerful form of self-expression. From its early beginnings in the 1970s, hip-hop has now permeated almost every aspect of popular culture, bringing with it an undeniable impact on music lovers worldwide. So, do you have a beat stuck in your head or a message you want to share, but don't know where to start? In this article, we'll walk you through how to make a hip-hop song from scratch, and how the Lyric Assistant can help you find your unique flow and sound.
How To Make A Hip Hop Song Table of Contents
I. Concept and Theme
First and foremost, decide on a theme or concept that your song will revolve around. This could be a personal story, a commentary on societal issues, or just showcasing your rap skills. Having a central theme will make it easier to write lyrics and maintain a consistent narrative throughout the track.
II. Beat and Production
A compelling hip-hop song usually begins with a catchy beat. Whether you produce your instrumental or find one available online, ensure that it promotes the mood and message you want to convey. Essential elements to consider in a hip-hop beat include:
1. Drums – The backbone of any hip-hop track, a solid drum pattern establishes the rhythm and adds weight to the song.
2. Bass – A thumping bassline brings the groove that gets listeners nodding their heads.
3. Melodies – Incorporate melodic elements such as synthesizers, guitars, or pianos to add musical depth to your composition.
4. Samples – Sampling other tracks is a staple in hip-hop production. Choose relevant samples that enhance your track's theme and vibe.
III. Song Structure
Once you have your beat, you'll need to arrange it into a song structure, which typically consists of verses, choruses, and sometimes a bridge. The most common hip-hop structure is:
1. Intro: Set the mood and establish the song's theme.
2. Verse 1: Introduce the key elements of your narrative or message.
3. Chorus: Provide a catchy, repetitive hook that encapsulates your theme.
4. Verse 2: Expand on the previous verse and possibly introduce contrasting ideas.
5. Chorus: Reinforce the hook.
6. Bridge: Offer a musical or lyrical break from the previous sections.
7. Verse 3: Conclude your narrative or showcase your strongest lyrical skills.
8. Chorus: Finish strong with a final repetition of the hook.
9. Outro: Play out your beat, gradually fading out or ending on a powerful note.
IV. Lyrics and Flow
Now comes the crucial part of writing your lyrics. As a lyricist, you'll need to focus on the following aspects:
1. Storytelling: Weave your theme into the verses, ensuring that each line adds depth to your story or message.
2. Wordplay: Utilize techniques such as metaphors, similes, alliteration, and internal rhymes to make your lyrics engaging.
3. Hooks: Create a memorable, catchy, and instantly recognizable chorus that listeners will naturally gravitate towards.
4. Delivery: Develop a unique flow that complements your beat, showcases your rap skills, and sets you apart from other artists.
V. Recording and Mixing
Once your lyrics are written, it's time to record your vocals, either at a professional recording studio or a home setup. Ensure you have a good quality microphone, audio interface, and digital audio workstation (DAW). While recording, maintain consistent energy and enunciation. After recording, mix your vocals with the beat, adjusting levels, adding compression, EQ, and any other effects to create a polished, radio-ready sound.
Congratulations – you're now equipped with the knowledge to create your very own hip-hop song! However, sometimes the creative process can feel daunting, and that's where Lyric Assistant comes in. Lyric Assistant is here to help you through each step, from concept to unforgettable hooks. Let Lyric Assistant guide your journey to writing the perfect unique rap song in just minutes. Try Lyric Assistant today and take your lyric-writing game to the next level!
Music Industry Insider 2023: The Ultimate Contact Handbook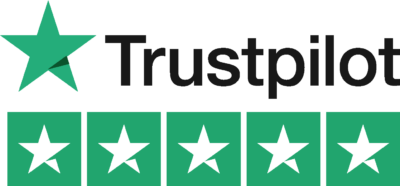 Music Industry Insider 2023: The Ultimate Contact Handbook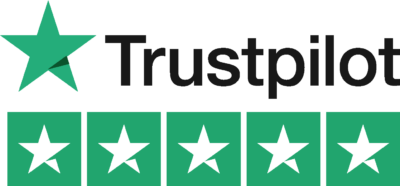 Want To Write Amazing Rap Lyrics? Write Your Next Hit Rap Song In Minutes
Use the Lyric Assistant form below to see a preview of your new style rap Lyrics.