Some say that rap is poetry of the streets, and behind every eloquent rapper is a calculated, intricate lyrics structure. Crafting a rappers' charm can be challenging, especially if you're just starting. However, with the right guidance, you can quickly learn the art of writing rap lyrics and create captivating bars in no time.
Writing Rap Lyrics Structure PDF Table of Contents
This blog post will guide you through the essential elements of rap lyrics structure, including verses, hooks, and bridges. With practical tips and realistic examples, you'll be well on your way to creating a rap lyrics structure PDF that can elevate your rapping game. And, if you're looking for a reliable tool to help you write your next big hit, Lyric Assistant is here to assist you every step of the way.
1. The Basics: Verses, Hooks, and Bridges
A rap song consists of three primary components - verses, hooks, and bridges. Below is a quick guide to each:
Verses: The verses are the main storytelling part of a rap song. Typically, a verse has 16 bars or lines, but this can vary depending on the rapper's preference.
Hooks/Chorus: The hook or chorus is the repetitive, catchy part of the song that separates the verses. It usually contains simple melody and easily memorable lines to keep listeners engaged.
Bridges: A bridge is a transitional section that links the chorus and the verse. It provides an opportunity to switch up the song's energy and introduce new elements.
2. Structuring Your Lyrics
Once you have a basic understanding of the primary components mentioned above, you can start structuring your lyrics. The most common rap song format is as follows:
- Intro: Optional, usually instrumental or a few introductory lines
- Verse 1: 16 bars
- Chorus: 4-8 bars
- Verse 2: 16 bars
- Chorus: 4-8 bars
- Bridge: Optional, 4-8 bars
- Verse 3: 16 bars
- Chorus: 4-8 bars
- Outro: Optional, can be an instrumental or few closing lines
Feel free to experiment with these guidelines to find the best structure for your song.
3. Writing Engaging Verses
The verses should be the heart of your rap song, where you tell the story or express yourself. Start by brainstorming ideas for your verse and then use imagery, metaphors, and wordplay to create lyrics that pack a punch. Your writing should be natural, incorporating a consistent rhyme scheme and flow.
Example: Kendrick Lamar's "Alright" Verse
N*****, and we hate po-po
Wanna kill us dead in the street fo sho'
N*****, I'm at the preacher's door
My knees gettin' weak, and my gun might blow
Kendrick's verse demonstrates striking imagery, wordplay, and rhythm, contributing to the song's powerful impact.
4. Crafting Memorable Hooks
A stellar hook is key to making your rap song memorable. Keep it simple, melodious, and catchy, with easy-to-remember lyrics that invite the listener to sing along. Imagine the hook as the song's tagline—it has to be catchy enough to hook people the first time they hear it.
Example: Kanye West's "Gold Digger" Hook
Now, I ain't sayin' she's a gold digger (when I'm in need)
But she ain't messin' with no broke n***** (she give me money)
This iconic hook is straightforward yet catchy, sticking with the listener long after the song has ended.
Perfecting your rap song's structure takes practice, dedication, and an understanding of rap's fundamental elements. With this guide, you're well-equipped to craft engaging verses, hooks, and bridges that'll make your rap song pop.
However, if you could use an extra hand, Lyric Assistant is here to help. Our cutting-edge lyric writing tool makes it easy by allowing you to pick the genre, topic, structure, and sound you want. Within minutes, Lyric Assistant will provide you with the perfect unique song, taking your music to the next level. Try Lyric Assistant now and experience the magic of seamless rap songwriting firsthand.
Music Industry Insider 2023: The Ultimate Contact Handbook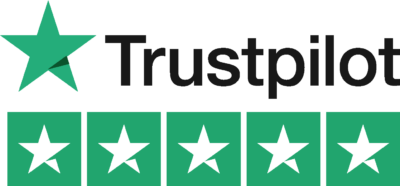 Music Industry Insider 2023: The Ultimate Contact Handbook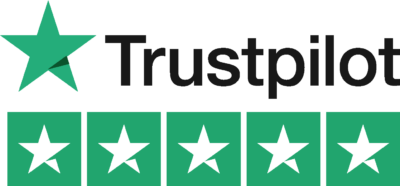 Want To Write Amazing Rap Lyrics? Write Your Next Hit Rap Song In Minutes
Use the Lyric Assistant form below to see a preview of your new style rap Lyrics.