We've all vibed to that song with hard-hitting rap verses that stick to our minds for days. Rap lyrics can be powerful, thought-provoking, and eminently memorable. Have you ever wondered who is behind those impressive lines that garner so much attention? While the rapper in focus takes all the credit on stage, a secret weapon helps these stars to produce those unforgettable rhymes: rap ghostwriters.
In this article, we'll delve into the world of rap ghostwriting, its importance in the industry, and how the innovative Lyric Assistant could transform your songwriting process. Ready to discover the hidden heroes behind some of the most famous rap songs? Let's dive right in!
Rap Ghostwriters: The Silent Lyricists
To begin with, let's define who rap ghostwriters are. Ghostwriting, in general, involves writing a piece of work without receiving any public acknowledgment or credit. Rap ghostwriters create lyrics for rappers who might lack the time or expertise to craft them independently. These often unsung heroes work behind the scenes and create the very foundation for some of the most successful rap songs.
Ghostwriting has been a part of the rap game since its early days. Many popular rappers have used ghostwriters at some point in their careers. Sometimes, it's a collaboration between artists where one rapper contributes to another's project, and in other situations, it's a professional deal between a rapper and a skilled writer.
The Importance of Rap Ghostwriters
1. Boosting Creativity: Sometimes, even the most proficient rappers can hit a creative block. A ghostwriter can step in and provide fresh ideas, helping artists create unique and captivating music.
2. Polishing Skills: Ghostwriters are often versatile and have a knack for understanding changing trends in rap. Their input can improve a rapper's work, ensuring that it resonates with the target audience.
3. Time-Saver: Most successful rappers have multiple projects, business ventures, and a packed touring schedule. Ghostwriters can take over and write songs from scratch, enabling artists to focus on other vital aspects of their careers.
4. Specializing in Different Rap Styles: Rap music has a wide range of sub-genres, each with distinct characteristics. A skilled ghostwriter can craft lyrics tailored to various rap styles, enabling rappers to showcase their versatility with ease.
Rap Ghost Writer Example
For instance, consider Kanye West's phenomenal 2010 album, 'My Beautiful Dark Twisted Fantasy.' Rumor has it that apart from Kanye's extraordinary talent, several skilled ghostwriters contributed to the masterpiece, including Cyhi the Prynce, Consequence, and Kid Cudi. With the help of these ghostwriters, Kanye managed to produce one of the most acclaimed rap albums of all time.
Lyric Assistant: The Ultimate Rap Ghostwriter Companion
With the emergence of software like Lyric Assistant, you no longer need to seek out professional ghostwriters to create captivating rap songs. Lyric Assistant is an innovative songwriting tool that makes crafting the perfect rap song easy and enjoyable.
All you need to do is pick the genre, topic, structure, and the artists you want your rap song to sound like - Lyric Assistant does the rest. In just minutes, you'll have a unique rap song tailored to your choices. Discover the limitless potential of your artistic expression with the help of Lyric Assistant's AI-powered features.
In conclusion, rap ghostwriters have played a pivotal role in shaping the careers of numerous successful artists by offering their remarkable lyric writing skills. While some may debate the authenticity of using ghostwriters, there's no denying that they've contributed to creating some of the most iconic rap songs.
Now, with Lyric Assistant at your fingertips, it's easier than ever to craft a catchy, thought-provoking rap song of your very own. Why not try Lyric Assistant and take your rapping game to the next level? You just might end up being the next big thing in the rap world.
Music Industry Insider 2023: The Ultimate Contact Handbook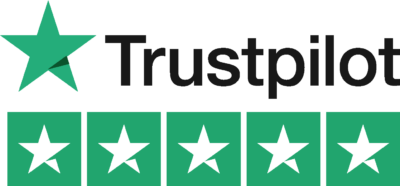 Music Industry Insider 2023: The Ultimate Contact Handbook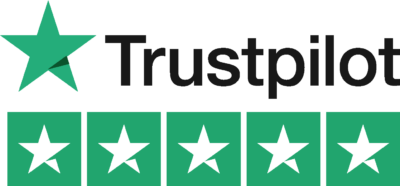 Want To Write Amazing Rap Lyrics? Write Your Next Hit Rap Song In Minutes
Use the Lyric Assistant form below to see a preview of your new style rap Lyrics.